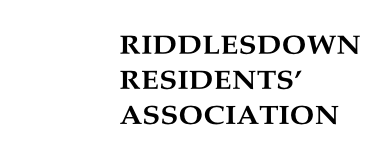 Mobile Phone Masts in Riddlesdown
Mobile Phone Masts in the Riddlesdown Area - Updated 10/9/14
It appears that a number of the mobile phone companies have recently been changing their mast locations within our locality and this could be having some effect on coverage for both the 2G, 3G and 4G networks for some residents in our hilly part of Riddlesdown. There are also a lot of trees in our locality and a number of valleys which affect transmission, as well as weather conditions. Reception for some networks near to Riddlesdown station is not very good.
T-Mobile and Orange (now branded as EE) may have amalgamated their mast locations. The 3 network, Virgin and BT mobile do also mast share with EE and Tesco run on the O2 network. Also 4G is now being spread across all the mobile phone networks and it is rumoured this maybe having an effect on 3G coverage and performance. We are also aware that many elderly people in our area just rely on 2G because they want to only make phone calls and not download off the internet from 3G or 4G. Some 2G coverage is not very good locally.
There are four mobile phone masts in our area. Ofcom no longer give details of mast locations but the old snapshot below shows these mast location. Unfortunately the mobile phone companies are now rather coy in publishing details of their mast locations and type of network coverage and there is a proviso on the Ofcom website "that the list is not current and the mobile phone companies provide the information, voluntarily"! The last update was done in May 2012.
We have been told by Cornerstone (the partnership for O2 & Vodafone) that the new 15m high mast share in the car park of the new flats development (Riddleah Court) in Lower Barn Rd is 2G, 3G & 4G for Vodafone and only 3G & 4G for O2. We also know that the O2 antenna is at 15 metres high and the Vodafone antenna at 12.7 metres high.
The 19.5 metre high mast at the bottom of Dunmail Drive (close to Mitchley Hill junction) is we believe for O2, Vodafone & T-Mobile (EE). We believe it has 2G, 3G and 4G.
The 25 metre high mast further up Dunmail Drive, near to the Collegiate is EE's (T Mobile & Orange).We believe it has 2G, 3G and 4G. However during the summer 2013 and again in late August 2014, we are aware that EE did switch off this mast at the top of Dunmail Drive and this did have quite an effect on transmission in the area. The RRA and some residents contacted EE on both occasions and EE did switch the mast back on again, as it did have huge implications for many children attending the Collegiate who might want to use their phone in an emergency, as well as local residents. The RRA and our local MP, are trying to find out why EE keep switching this mast off.
The 9.7 metre high mast in Mitchley Ave near to the Riddlesdown Rd junction is also EE's (T Mobile & Orange). We believe this is 2G, 3G and 4G.
As the topography around here is quite undulating and mobile phone reception can be patchy in some places, and if you have noticed a drop in the performance of your phone, we would suggest that you take this up direct with your network provider! The more people locally that complain to the phone companies, the more likely they are to do something about it! If you are thinking of changing your mobile phone provider, then we would suggest you find a friend or relative who has that network coverage you want and check it works within your house/flat! Don't rely on the network coverage information given on the mobile phone companies' websites! It is not always accurate, especially if you want to use your mobile within a building.
The RRA are generally in favour of mast share and we don't particularly want any more masts in our area. We would also like to hear any feedback from residents on this subject, so please Contact us.