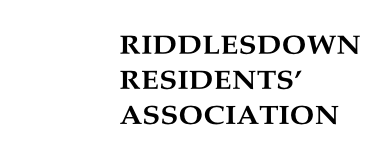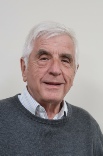 Chairman and Riddlesdown Collegiate Liaison Officer
Brian Longman
Vice Chairman; Planning & Environmental and Website Editor
Phil Thomas
Treasurer and Data Protection Officer
John Placek
Public Transport Concerns
Keith Powell
RRA Committee meetings are usually held at 7pm on the 3rd Wednesday, or Thursday in January, March, May, July, September and November in the Ground Floor Conference Room at Riddlesdown Collegiate. If any member wishes to attend a committee meeting, please e-mail the above address, to confirm which day/date the meeting is taking place.
AGM 2024
The next RRA AGM 2024 will be held at St Edmund's Hall, Mitchley Ave on Wednesday 17 April 2024
Here the annual election of Committee members will take place (new Committee members are always welcome to stand for election) and residents will be updated on all the happenings within the area since the last AGM. At the AGM residents can also ask questions and raise any matter or topic. The minutes for the 2023 AGM are on this link
For discussion topics the RRA have a Facebook page if you are on Facebook.
Website was designed by Nick Bygrave and is now managed by Phil Thomas.
Web Hosting is donated by Dave Hunt together with IT support and is acknowledged with grateful thanks.

Riddlesdown Recorder Editor
Dr Neil Tarrant


Minutes Secretary
Berni Munt

Membership Secretary and
Public Transport Concerns
John Rapp
Footpaths Officer
Helen Chase