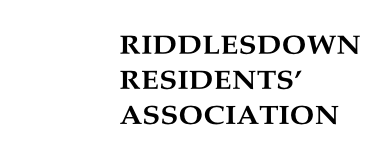 Riddlesdown Then
Some fascinating views of streets in Riddlesdown in 1955. Photo below - the shops in Lower Barn Road
Follow this link to Francis Frith website for more old photographs, maps and books that maybe purchased direct from them.
Also some neighbouring areas to Riddlesdown
Posted 28/10/16 - Is anyone able to help here, with any old photo's of 73 Mitchley Ave (now the Caterham Glass shop)?


The RRA have received this request;
"I wondered if you were able to help me source any old photo's of 73 Mitchley Ave when it was a greengrocers in the 1980's. My wife's parents owned it and I would like to get my hands on an old photo."
If you have an old photo then please e-mail us

Reproduced courtesy of Francis Frith.
Photo below at the same location; taken from Google street view in September 2014