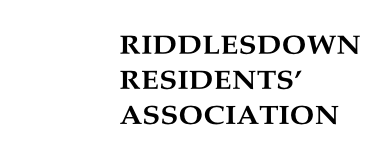 Gas Main Works in Riddlesdown - 2019
Updated 1/9/19
Streets in the north of the RRA area - Riddlesdown Rd, Riddlesdown Ave and Purley Downs Rd, Purley Downs Rd
We have been advised by Croydon Council and Southern Gas Networks (SGN) of extensive gas main renewals works to these streets as listed above. SGN commenced works on 3 April 2018 and they will continue various streets and run through until the end of 2019. There will be temporary traffic lights, one way working and some street closures.
SGN - Gas Works
SGN have now returned to the northern end of Riddlesdown and are undertaking further gas main works. This involves laying new gas mains in Riddlesdown Ave and also at the 4 way junction to Riddlesdown Ave/Coombe Wood Hill/Brancaster Lane/Lower Barn Rd which will involve 3 way traffic lights (junction works postponed).
The dates below are subject to change. All enquiries about these works should be made to SGN.
Riddlesdown Avenue to 4 way junction at Brancaster Lane etc (Phase 4) - 29/7/19 to 20/9/19
Start 29/7/19 to 20/9/19 - O/S 21 to Jnct with Brancaster Lane (1 LH Retrieval) - Some C/W incursion.
Start 26/8/19 to 2/9/19 - Riddlesdown Avenue 4 way Jnct with Brancaster Lane etc- (Connection) - 3 way traffic lights. These works have been postponed. We will advise of a new date when received from the Council/SGN.
A generic map showing the extent of gas main works in the above streets (SEN 30118) - northern area in pdf
We also show below some drawings supplied to the RRA by SGN at certain junctions where traffic lights will be in operation.
The junction of Purley Downs Road to Riddlesdown Rd - these works are postponed indefinitely. The Council/SGN will advise of new dates in due course.
Below: Riddlesdown Rd/Purley Downs Rd mini roundabout junction (1086/94) in pdf
Below: Riddlesdown Ave to Riddlesdown Rd junction (1086/93) in pdf
Below: Riddlesdown Ave to Brancaster Lane junction 1086/98 in pdf